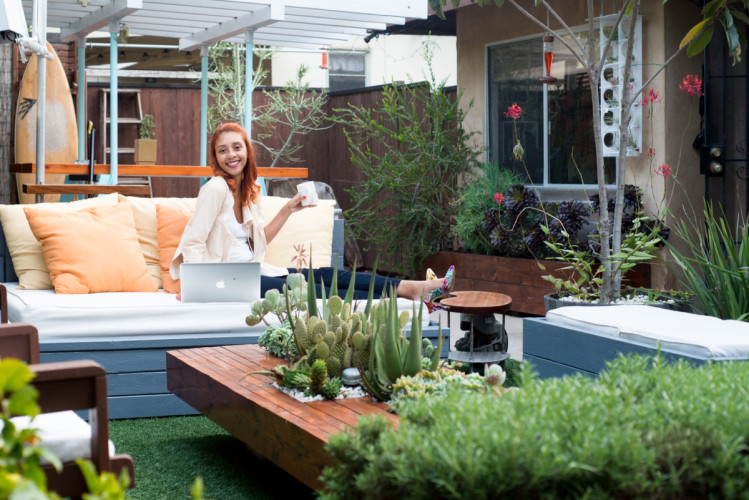 Born in Brooklyn and raised in DC, Chantal Aida Gordon is the cofounder of The Horticult, a gardening lifestyle site that intersects with culture, design, food and drink. (The Horticult has been featured in The New York Times, Buzzfeed and Apartment Therapy.) She's also a writer, editor and style consultant.
After graduating from NYU, she got her start as the West Coast Assistant at Vogue, producing photo shoots, pulling looks, scouting emerging designers, and learning how to run full speed in five-inch heels.
Since then she's worked as a design and culture writer, video producer and fashion editor for NBC Universal. Her interviewees have included Jason Wu, Carolina Herrera, Tim Gunn, Tory Burch, Nick Wooster and Rachel Zoe, and she's reported on topics ranging from a gourmand's guide to Hanoi to NYC's rowdiest soccer bars for British expats. Her writing has appeared in Nylon, Women's Wear Daily, Teen Vogue, Angeleno, C and on Racked.com.